EMT Class begins February 29th at 6 p.m. at the EMS office. The EMT class will be held on Wednesday and Friday nights from 6 p.m. - 10 p.m. The classroom phase is approximately 3 months in length. Upon successful completion of that phase, the attendee will be able to advance to Clinical Rotations and Internship. This is the phase where the attendee applies the information that he/she has learned in the classroom. The individual will be required to complete 36 hours (3- 12 hour shifts) in the hospital setting and 36 hours (3-12 hour shifts) on an ambulance. These rotations are scheduled at specific agencies in which we have contracts with. Some of those are: Kimble Hospital, San Angelo Community Hospital, Fredericksburg EMS, Brady Fire/EMS, San Angelo Fire Department and Kimble County EMS.
Each student will be required to provide proof of childhood immunizations: Mumps, Measles, Rubella; Chicken Pox, Hepatitis A & B and each person will be required to have a current negative Tuberculin test. In addition, the student will be required to provide proof of health insurance. If an individual does not have any insurance, we can enroll you in a student policy for $35.00/month.
Students are also required to pass a drug screen and criminal history.
The class will be funded by grant monies and the student will be accountable for Text, Uniform, Insurance, Lab Fees and immunizations if not able to produce proof of such.
Click here for the application.
Call the office for more information: 325-446-3300.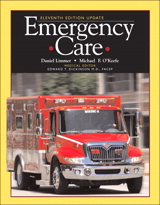 When ordering, to receive a discount type in the code PARKER12 when checking out!!